The Most Trusted Backup Software
BounceBack is a simple, powerful, and automatic PC backup software that doesn't take an IT expert to use.
Reliable, fast, easy-to-use and affordable backup solution for Windows systems. Our award-winning data backup software offers file and image backups, automation, and more.
Protect all your valuable pictures, videos, songs, documents and applications and build a more secure backup plan.
It's fast and easy to install. 
It's secure and reliable.
It's simple. 
It's your best defense. 
BounceBack Ultimate 2020 is the newest version of our legendary backup and recovery software for Window 8, 10, and 11 PCs. It's the only backup solution available that allows instant recovery from disasters such as hard crashes, virus corruption, and ransomware. No recovery process is required… you're up and running instantly after a disaster. Simply restart the system and select to run from the backup drive. That's it, no need to create rescue media or boot into a rescue environment. Whenever you start your PC, BounceBack Ultimate allows you to select starting from either your system drive or the BounceBack backup drive. If the internal system drive has crashed, most PCs will automatically start from the backup drive. The system will then run normally since all applications, settings, and connectivity are identical when running from the backup drive. This level of backup protection is unmatched. If a disaster has occurred, the user can continue to operate from the backup drive indefinitely. A full-system restore can be performed at the user's leisure, and whenever a replacement system drive has been installed. Performing a full-system restore from the booted backup drive is literally a 3 or 4 click process.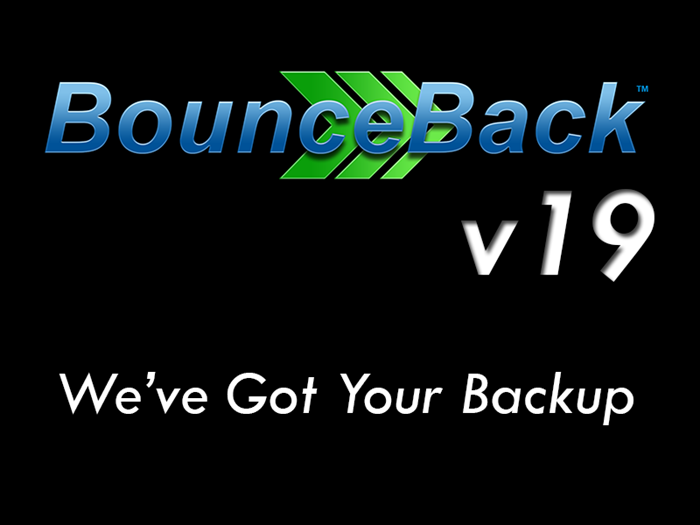 The award-winning backup to protect your PC. Everything you need for Disaster Recovery in a simple to use package. Compatible with Windows 8.1 to Windows 11 operating systems.